Despite Sewers, Nitrogen Still Polluting Little Pond | Falmouth Enterprise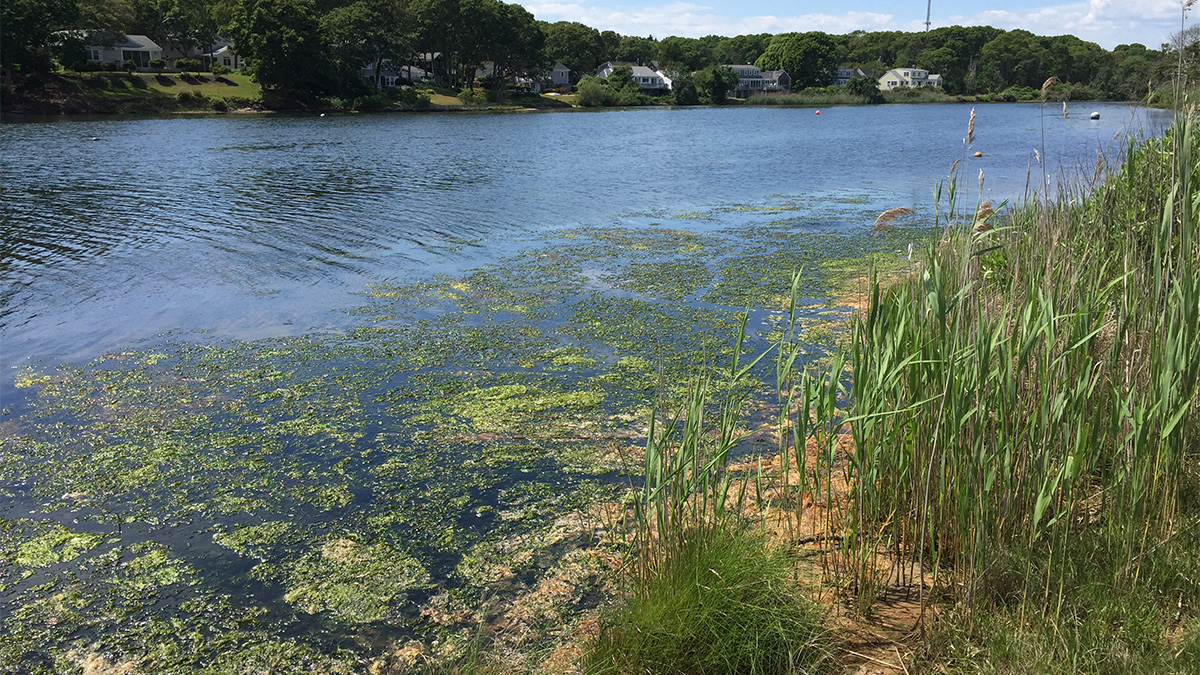 Eutrophication on the eastern shore of Little Pond in East Falmouth. Credit: Timothy D. McCobb, USGS (public domain)
Although the Little Pond watershed was sewered in 2016, the pond remains an impaired estuary. However, experts expect to see nitrogen reductions in the next few years, which should improve the health of the pond over time.
Ed Eichner, a marine scientist and principal at TMDL Solutions, was contracted by the town to do a study of Little Pond, which was sewered by the town as a way to reduce nitrogen pollution in the ecosystem. Mr. Eichner presented the findings of that study to the water quality management committee in its meeting on August 13.
"The bottom line is, this is still an impaired system," Mr. Eichner said. "I would anticipate that … in the next three to five years, you're going to start to see reductions in the nitrogen concentrations in Little Pond. How that ripples through the rest of the ecology remains to be seen."
Since the area was sewered in 2016, Marine Biological Laboratory (MBL) researchers have been monitoring the groundwater around Little Pond to see if the sewer connections reduced nitrogen levels. Read rest of the article here.
Source: Despite Sewers, Nitrogen Still Polluting Little Pond | Falmouth Enterprise