Highlights from the Woods Hole 4th of July Parade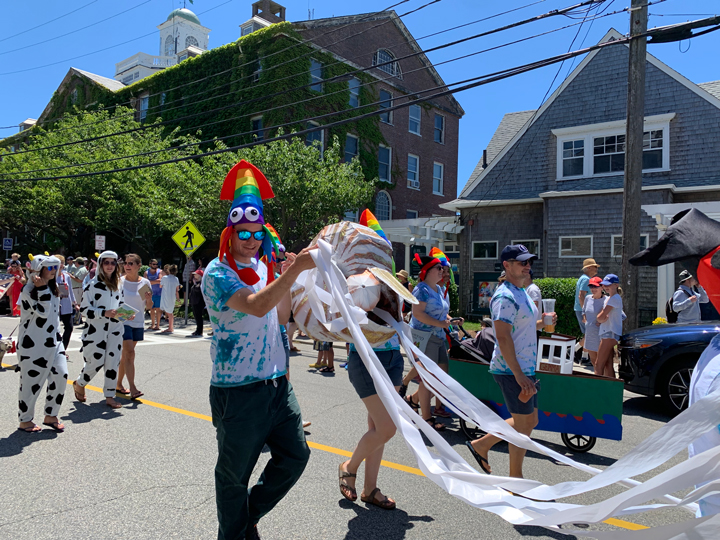 Grass Fellows march in the parade. Credit: Ashley Bolbrock
After two years of COVID-related cancellations, the Woods Hole 4th of July Parade came back with a flourish in 2022. A long-time Woods Hole tradition organized by the Marine Biological Laboratory, the parade brought students, scientists, locals, and visitors together to celebrate Independence Day with costumes, dancing, and music.
Participants in the annual, science-themed parade marched from the entrance to the Woods Hole Oceanographic Institution's parking lot on School Street in Woods Hole down Water Street and ending at Waterfront Park.
Enjoy some photos from the event.
Photos Courtesy: Ashley Bolbrock, MBL