A Return to the MBL: Perennial Highlights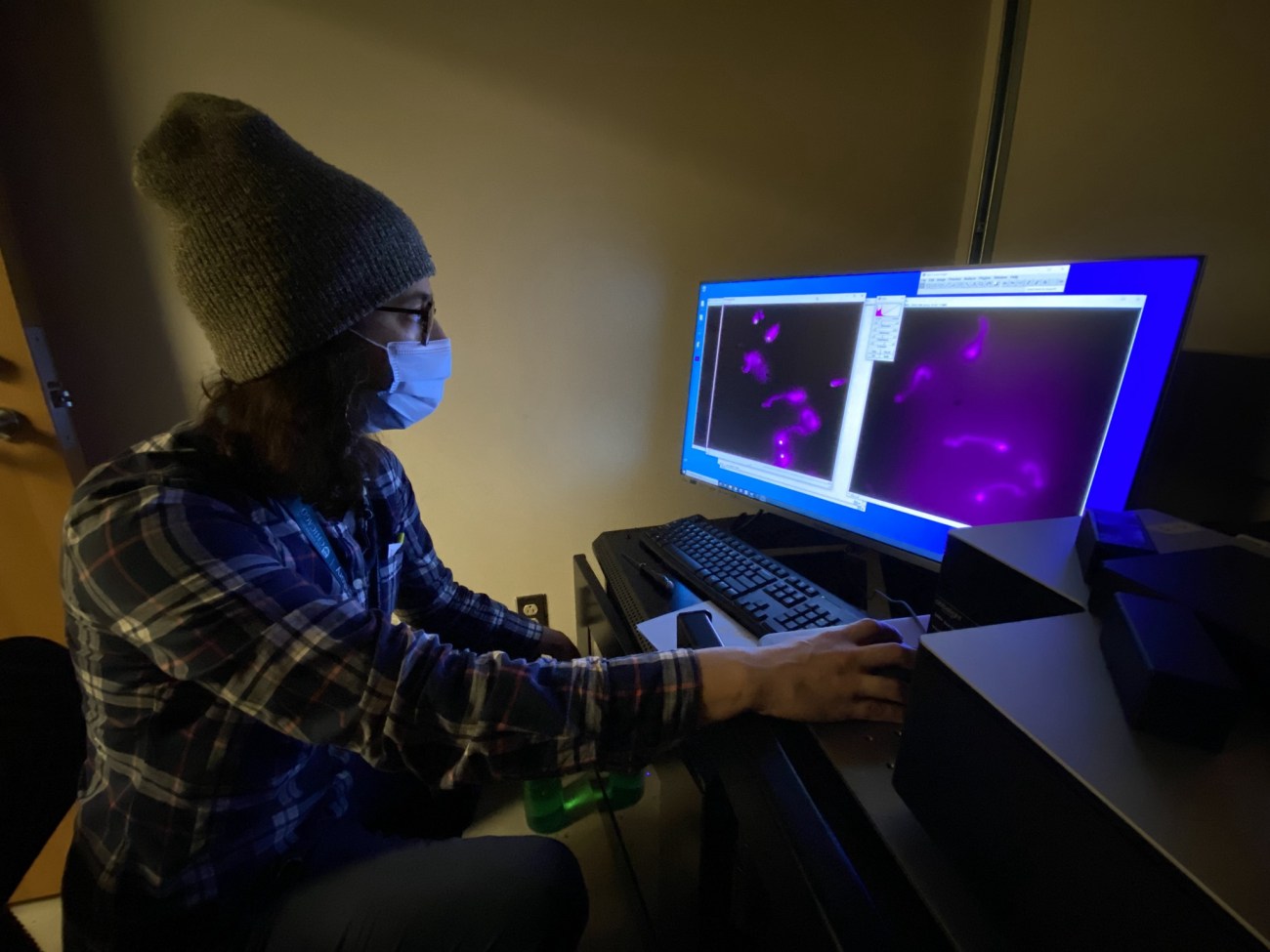 Kristen Skruber, University of California, San Francisco, creates actin networks from purified proteins. Credit: Dyche Mullins
It's great to be back! Dyche Mullins, a longtime faculty member in the MBL Physiology course, shared these images of his return to the MBL on his Facebook page.
"I would be hard pressed to think of a better way to end a year and a half of confinement and anxiety than doing a few weeks of research and teaching at the MBL in Woods Hole, Mass.," he wrote. "No matter how many times I come back, arriving on [Water] Street of Woods Hole always transports me back to 1993, the first summer I spent here, and one of the most transformative experiences of my life."
Mullins, an HHMI investigator at the University of California, San Francisco, is a former co-director and alumnus of the Physiology course.
All photos, Credit: Dyche Mullins