Welcome to the 2022 Grass Fellows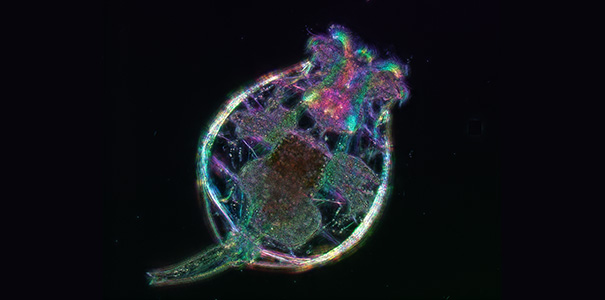 Brachionus rotifers are one of the research organisms studied by the 2022 Grass Fellows. Credit: Michael Shribak and Kristin Gribble
The Grass Fellowship program brings early-career investigators to the MBL for 14 weeks to pursue a self-designed, independent research project in neuroscience. The Grass Foundation provides full support for the fellows, who become part of the vibrant intellectual and social dynamic within the MBL scientific community while sharing space in the Grass Laboratory
Juliana Rhee, Rockefeller University
Internal State Dynamics of Social Behaviors in Cephalopods
Francesco Randi, Princeton University
Whole-Brain Imaging in Rotifers: Towards Comparative Neuroscience of Small Brains
Melanie Kaelberer, Duke University
From Brain to Gut: Vagal Mediated Modulation of Neuropod Cells
Horst Obenhaus, Kavli Institute for Systems Neuroscience at the Norwegian University of Science and Technology (NTNU)
Reactivation of Recent Experience During Sleep and its Relation to Learning and Memory in Cephalopods
Matthew Clark, Bucknell University
Neural Circuitry Governing Flight Control in Drosophila melanogaster
Z Yan Wang, University of Washington
Neuroendocrinology of Octopus Death
Rosalyn L. Putland, Centre for Environment, Fisheries and Aquaculture Science
Hearing in Squid: Ontogeny and Effect of Anthropogenic Sound
This year's Grass Lab is directed by Elva Diaz of University of California Davis. The associate director is  Laura Cocas of Santa Clara University. More information on the Grass Fellowships is here.
The Grass Lab at MBL, founded in 1951, has developed many cherished traditions over the years, including designs for annual lab T-shirts.
...and, of course, representation in the annual Woods Hole July 4th Parade!