MBL Education Celebrates a Successful Summer Season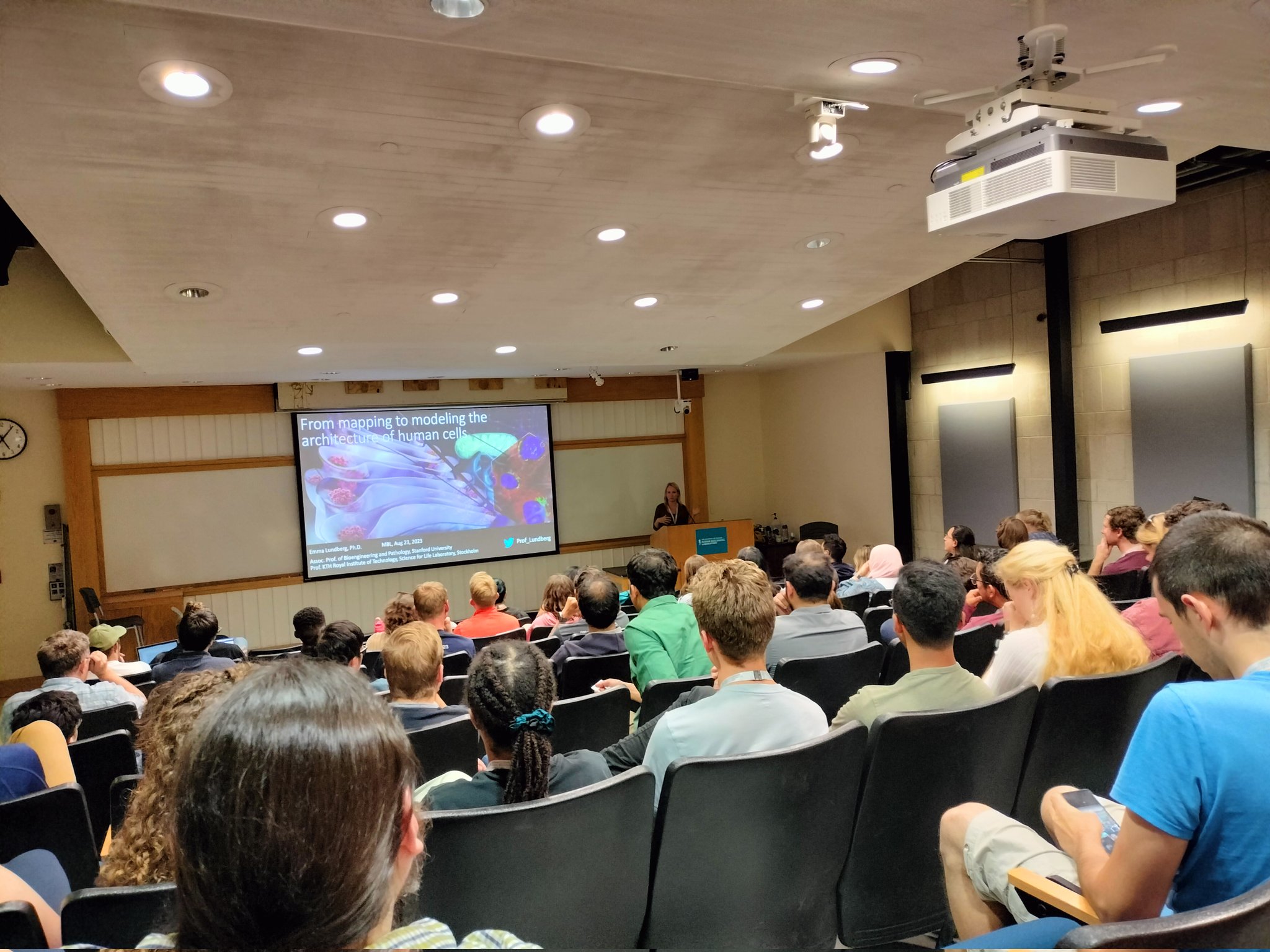 Students from the Optical Microscopy (OMIBS) and Deep Learning 2023 Advanced Research Training Courses in a lecture in Speck Auditorium.
Hundreds of students from 60 countries headed to Woods Hole this summer to take part in one of MBL's celebrated Advanced Research Training Courses (ARTCs). The season kicked off on April 26, with the Analytical & Quantitative Light Microscopy (AQLM) Advanced Research Training Course and continued at breakneck pace all summer.
This summer, the MBL welcomed 449 students for 20 different courses covering everything from computational neuroscience to embryology to reproductive biology to microbial diversity. Students hailed from 270 different institutions around the world.
"With hundreds of students and visiting researchers on campus, this was an MBL summer for the books! It was amazing to see everyone from ARTC students to undergraduate researchers and visiting scientists all connecting together. We can't wait to continue that energy in 2024, " said Linda Hyman, Burroughs Wellcome Director of Education.
Some Scenes from Summer at the MBL