Jellyfish Out In Force This Year | Falmouth Enterprise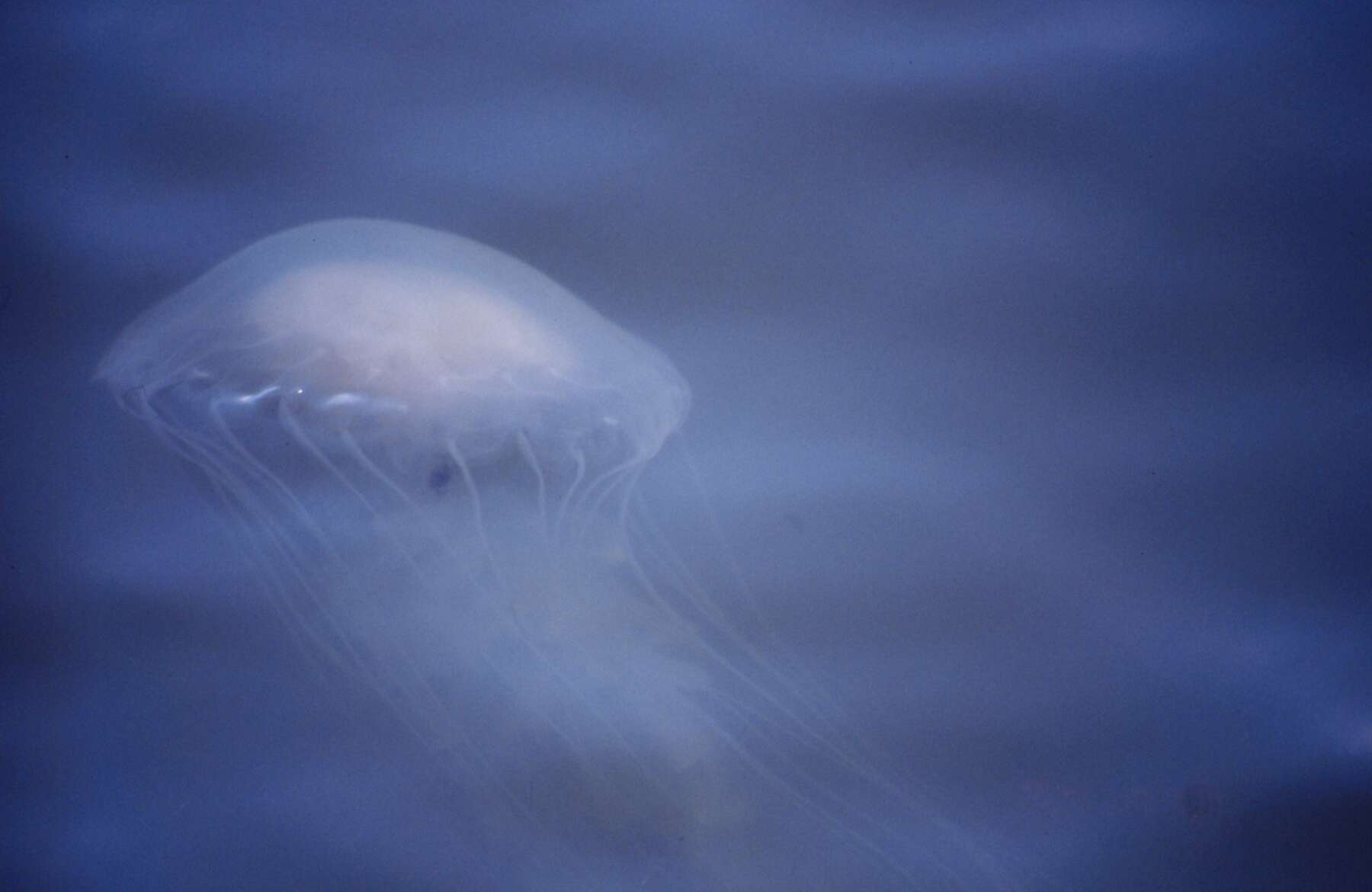 The stinging Atlantic sea nettle ( Chrysaora quinquecirrha) in Chesapeake Bay, Maryland. Credit: Mary Hollinger, NODC Biologist (cc-by-3.0)
The stinging nettle jellyfish, Chrysaora quinquecirrha, is more abundant at Falmouth beaches this year, Marine Biological Laboratory jellyfish specialist John H. Costello said.
August is normally a time when more jellyfish are seen at Falmouth beaches, but this year the numbers are higher than usual.
Dr. Costello said he has "no idea" why there are more stinging nettles this year, but said it is typical for population size to vary from year to year. This variability happens because of a complex web of factors impacting jellyfish in the early stages of life. In a given year, jellyfish reproduction and juveniles may be more or less successful than in another year, Dr. Costello said.
Dr. Costello has not counted the jellyfish, but said he spends time in the ocean every day and has noticed a trend of more jellyfish. He was stung three days in a row while swimming at Stoney Beach and has started swimming in a bodysuit designed to protect its wearer from jellyfish stings.