Most Salt Marshes Will Be Underwater By End Of Century, Falmouth Study Concludes | The Enterprise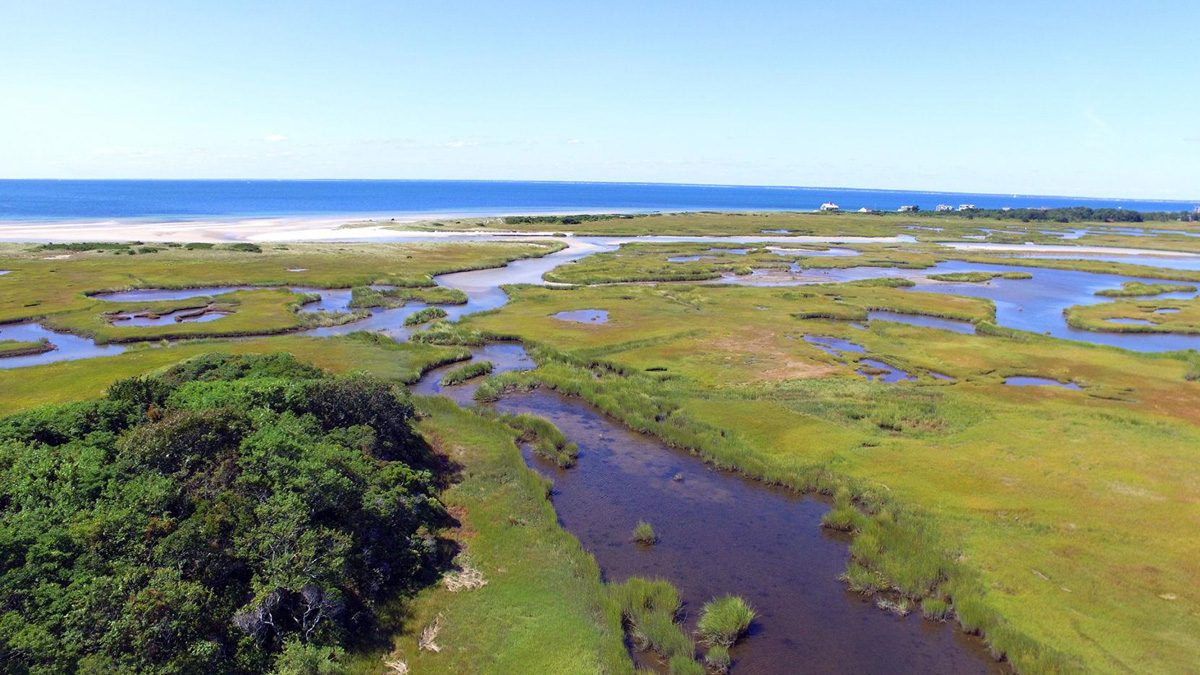 Drone shot of Great Sippewissett Marsh on Buzzards Bay in Falmouth. Courtesy of Ivan Valiela
Over 90 percent of the world's salt marshes will be underwater by 2100, according to a 50-year study of Great Sippewissett Marsh by scientists at the Marine Biological Laboratory and the Woods Hole Oceanographic Institution.
When the study began in 1971, the purpose was to evaluate the impact of nutrients on salt marsh systems, one of the study's lead researchers Ivan Valiela said. Even the 50-year timeline was not originally part of the study, he said—he and his colleagues thought the experiment would last one or two growing seasons.
But year after year, the researchers kept going.
"And it turns out that we kept going long enough that, in addition to our treatment of having more nutrients entering the system, another big thing started to change, and that was climate," Dr. Valiela said. Read rest of the article here.
Source: Most Salt Marshes Will Be Underwater By End Of Century, Falmouth Study Concludes | Falmouth Enterprise