A New Life for Gemma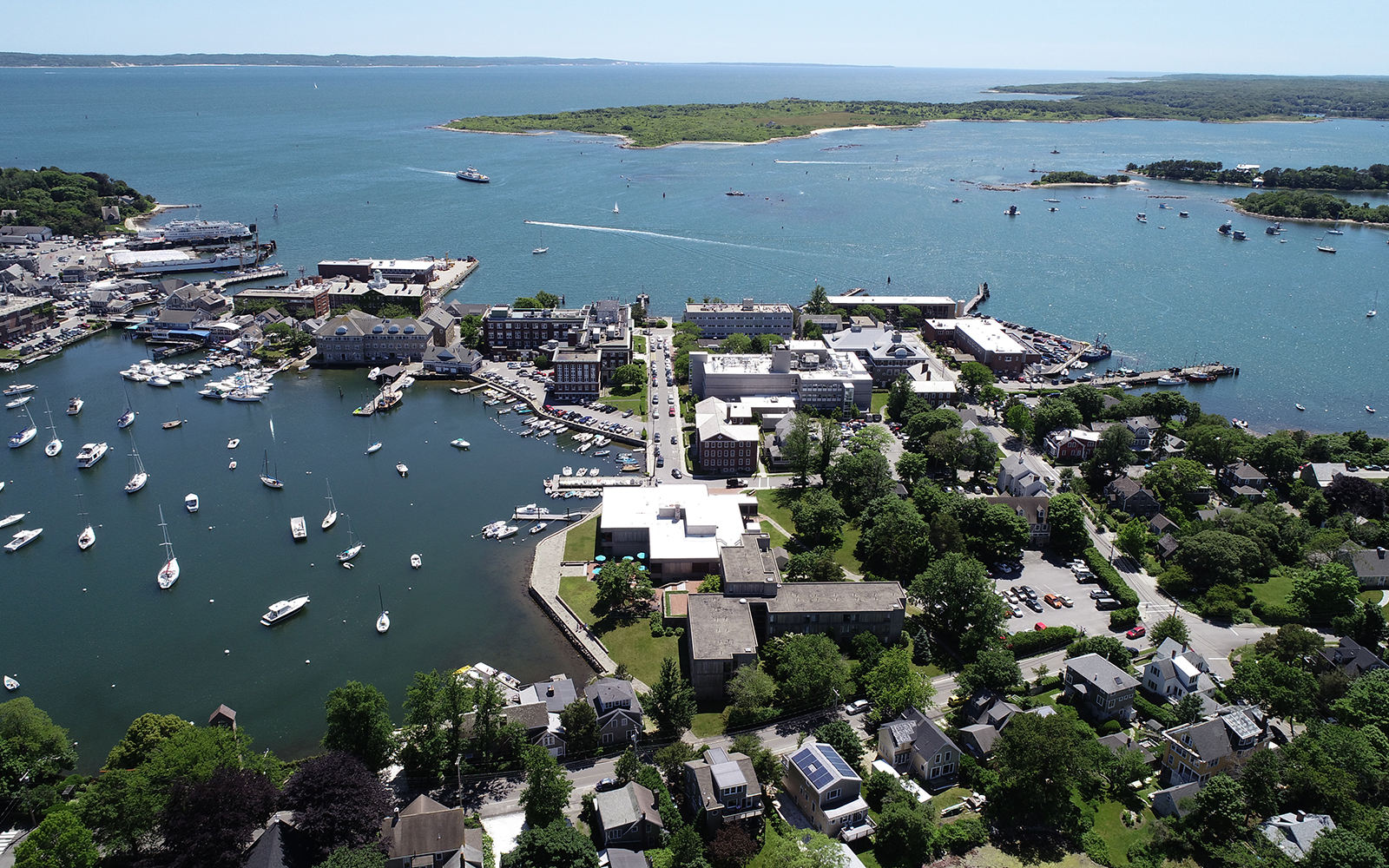 By Mark Wolverton
Since 1981, the MBL's specimen-collecting vessel Gemma has been plying the waters of Vineyard Sound, collecting a variety of local aquatic creatures for MBL researchers.  Hundreds of thousands of squid, crabs, mussels, sea urchins, fish, clams, even the occasional shark, have found themselves ensnared in Gemma's nets to travel back to the Eel Pond dock next to the Marine Resources Center.
But after nearly 40 years, it's time for a change. After spending most of her life as essentially a fishing vessel, Gemma is getting a new deck, a new mast, new winches, and a new mission.
"We thought it was time to reevaluate the Gemma's mission and acknowledge her increased role in research and education, rather than purely as a fishing vessel," says David Remsen, director of Marine Research Services at the MBL. Along with extending the vessel's working life, Gemma's extensive physical renovations will provide it with new scientific capabilities.
The overhaul is less a matter of necessity -- the vessel is still quite seaworthy -- than of opportunity. The recent retirement of Bill Klimm, Gemma's skipper for 23 years, and of second captain Dan Sullivan, both former commercial fishermen, prompted a fresh idea -- specifically, that the new captain might be someone with more experience with educational research vessels. That turned out to be Bill Mylett, now senior boat captain and marine operations supervisor.
"He came on and said, look, this boat's 38 years old, it hasn't had any kind of major upgrade or overhaul in a long time," notes Remsen. Some of Gemma's original features, such as a set of specimen-holding tanks beneath the deck, "sounded good on paper but in actuality didn't work very well." Mylett and the rest of the MRC staff started to develop a plan to upgrade some vessel systems to better accommodate researchers and students.
"Additionally, the Gemma experienced some engine trouble last summer that caused a stall when we were fishing," Remsen says. "So we expanded our plans to do various maintenance and upgrades over the winter."
Protected from the Cape Cod winter by a plastic-encased enclosure that covers its open deck, Gemma is undergoing its first total overhaul, with the replacement or refurbishing of nearly everything except the hull and engine.
"We want to end up with a boat that is good and solid for the next 25 years," Remsen says. The deck is being replaced and reinforced to the point where "you could land an aircraft on it," he says. A new mast is being built at Woods Hole Oceanographic Institution. New, smaller winches to replace the older winch at the vessel's aft, a new hydraulic system, new metalwork -- all will contribute to Gemma's continued operation and redefined role as an educational resource and floating laboratory for MBL scientists. The renovations will also equip Gemma with a new capability to deploy instruments and samplers into the water.
The plan is to complete the overhaul by the first week of May, just in time for the beginning of squid season, an important time for many MBL investigators. In recognition of Gemma's transformation for its new mission, the MRC staff plan to seek official research vessel (R/V) certification from the U.S. Coast Guard.
"It's symbolic of the evolutionary shift from the Gemma being run as a glorified fishing vessel to its 21st- century mission as a platform for research and education," Remsen says.